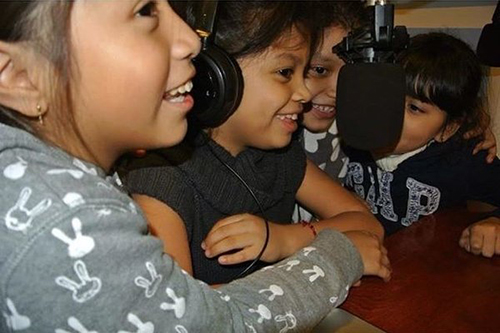 Recently, Wawakuna collaborated with Kichwa Hatari NY. The collaboration with Kichwa Hatari, a radio program on Fridays in the language of Kichwa, opens the doors to another way of communication and representation of our country.
This program focuses on fighting towards cultural problems and linguistics. The importance of radio participation creates a space where people from different communities in New York with various talents can share with others.
The presence of Ñukanchik Llakta Wawakuna on the radio is another form, other than dance, to educate the next generation about the rich history and language of our llakta (land).
Day of the Dead
Sharing and Learning from Other Cultures
 More Photos